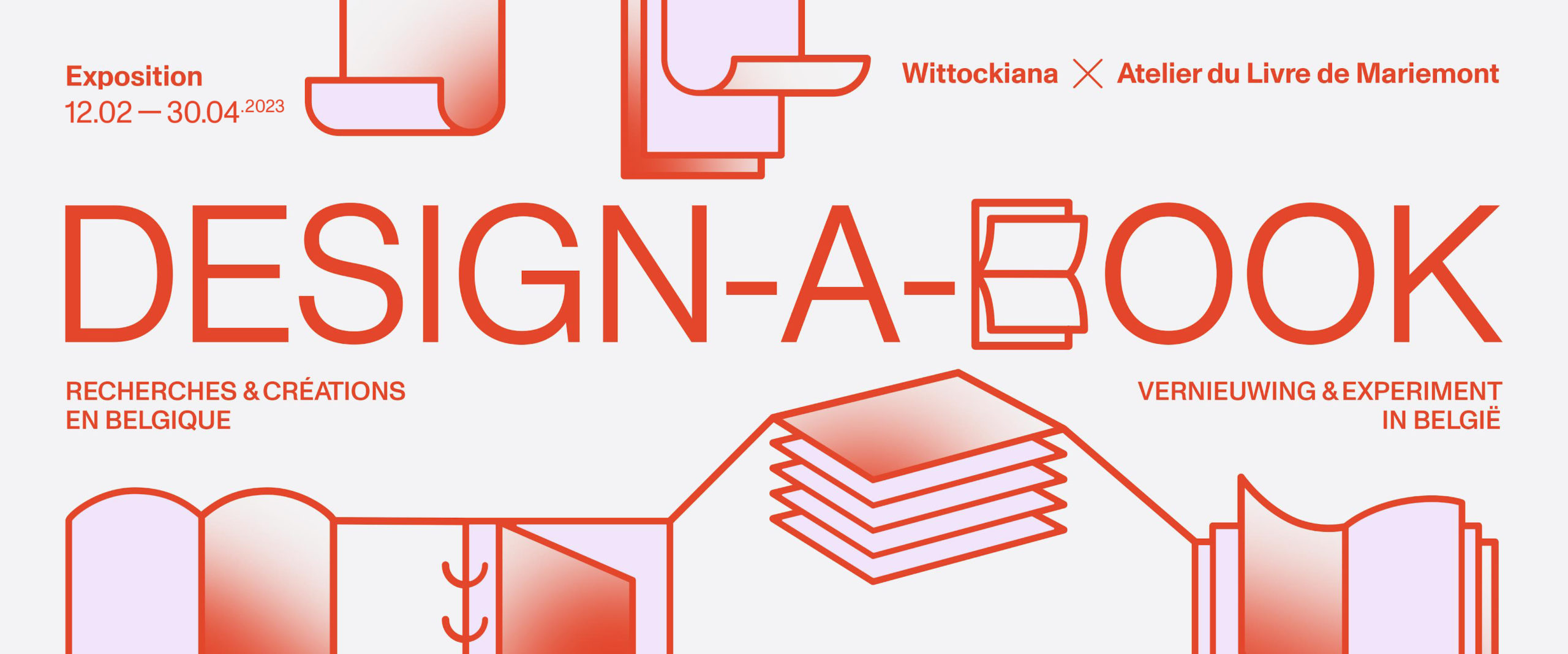 DESIGN-A-BOOK
RESEARCH AND CREATION IN BELGIUM
WITTOCKIANA
12 FEBRUARY — 30 APRIL 2023
The Wittockiana and the Atelier du Livre de Mariemont present an exhibition devoted to contemporary book design practices in Belgium.
Driven by the same desire to study, transmit and showcase books, the two institutions are joining forces to make creation in this field visible.
The creations exhibited focus on research and innovation: they question the medium of the book itself, its materiality, reading and writing practices, and the relationship between texts and images.
DESIGN-A-BOOK includes two dimensions:
– the presentation of around 50 works chosen by a jury of experts, following a national call for proposals, in order to illustrate the state of applied research in the book arts over the last five years. Bookbinding and book design, typography, photography, performance and installation are among the areas explored by the selected artists.
– the exhibition of research and innovative binding techniques developed by the four winners of the Triennial Grant in Book Creation and Design, initiated by the Atelier du Livre.
A much-needed event anchored in the contemporary production of publishers, authors, visual artists and bookbinders!
The Wittockiana is the Museum of Book Arts and Binding in Brussels. Founded by Michel Wittock in 1983, the institution highlights, studies and promotes its collection of unique and exceptional books. As an extension of this collection, exhibitions, study days and bookbinding courses are organised to introduce the public to books in all their aspects.
The Atelier du Livre was created in 1991 in the wake of the bibliophilic collection of the Royal Museum of Mariemont. A centre for training and applied research in the various book-related fields, it also promotes knowledge and creation through a range of activities: a residency, a three-year grant for book creation and design, artistic and scientific meetings, exhibitions and publications.