Free guided tour every first Sunday of the month
Every first Sunday of the month, the Wittockiana proposes free guided tours of the current exhibition.
11.30 am: Guided tour in Dutch
2pm: Guided tour in French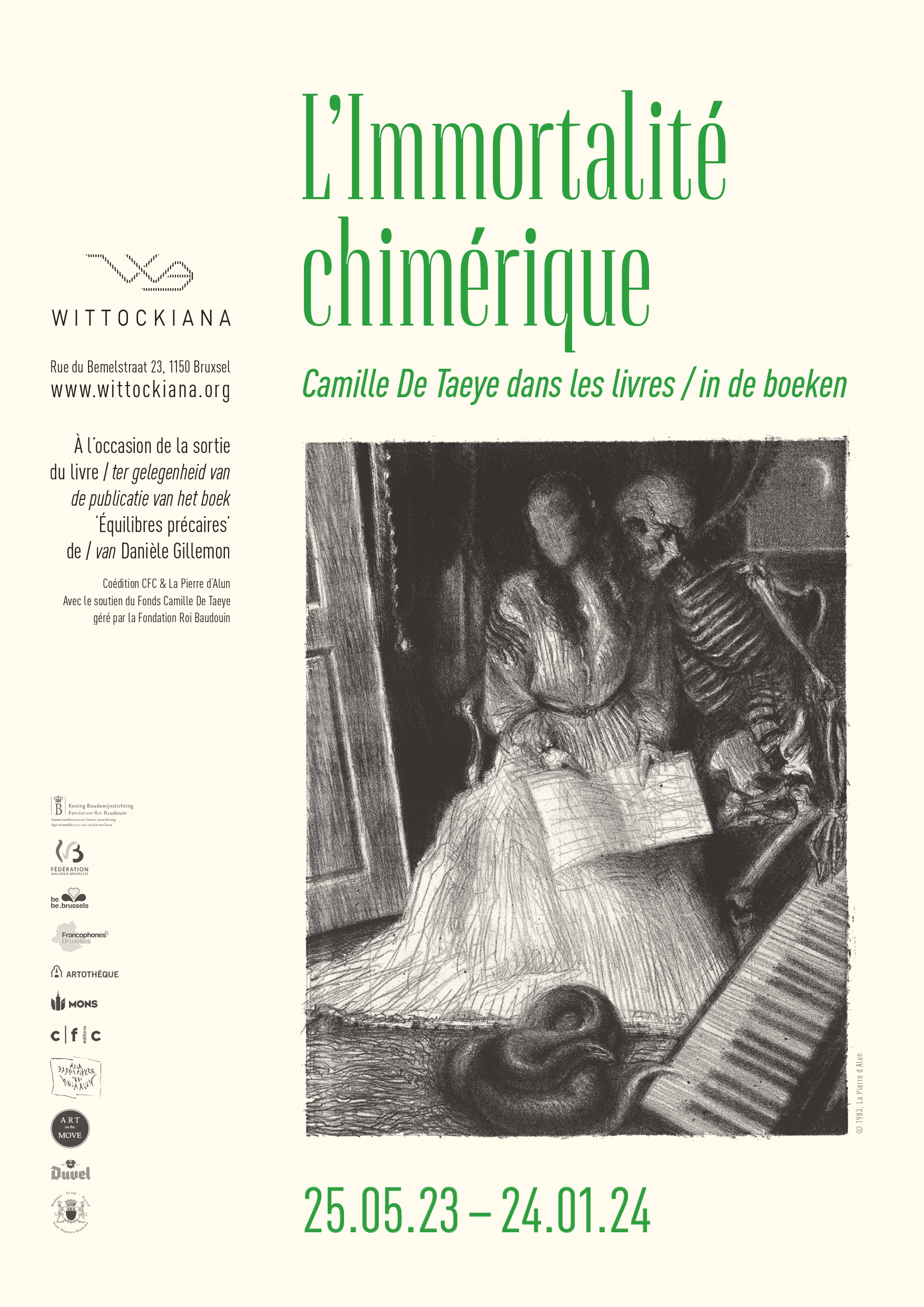 L'Immortalité chimérique
Camille De Taeye dans les livres
Camille De Taeye (1938-2013), a Brussels painter, loved books. Evolving on the fringes of artistic trends and movements, he designed books with several authors, which he accompanied with lithographs. Each print is an echo of the texts but also of the multiple facets of the painter that are reflected in his paintings.