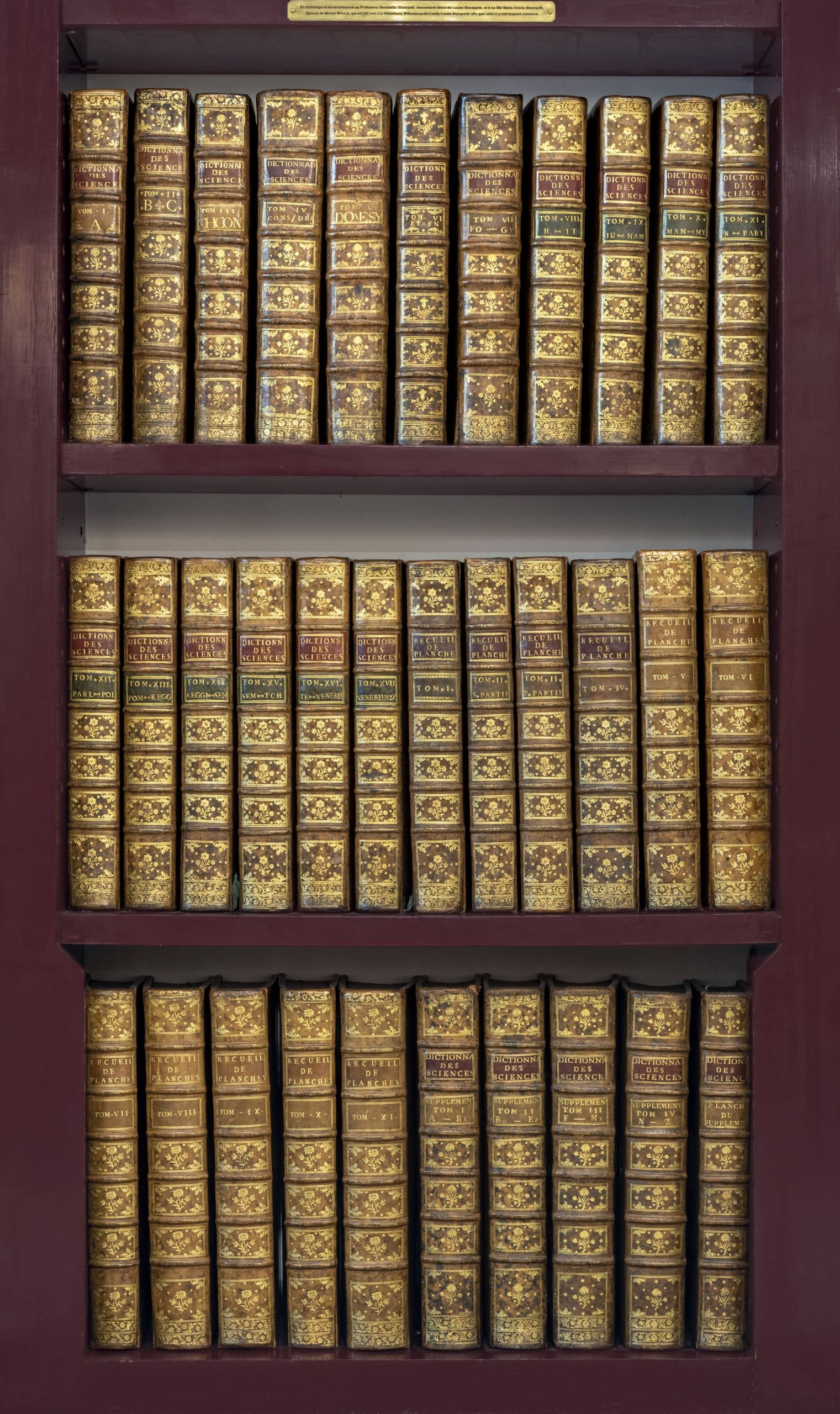 The scientific research at the Wittockiana intends to shed light on various aspects characterising the materiality of the book, namely
– its intrinsic material characteristics, i.e. paper grain, limited edition, complete documents, particular format, rare and precious materials for binding;
– original or historically important editions ;
– the provenance of the books or personalities of significance for the history of our regions and, more broadly, for European history, who have owned the books in the collection ;
– collaborations between an author, a graphic artist, a publisher, a bookbinder ;
– a posteriori interventions, whether artistic (exceptional or creative binding; enhancement of the work by the hand of one or more artists), literary (letters and dedications from the authors) or archival and attesting to the material history of the object (ex-libris marking successive ownerships, manual annotations).
Moreover, the collection as a social and cultural practice is also one of the spearheads of our scientific policy. Through a series of study days, followed by a publication, already underway and entitled 'What collecting means' ('Ce que collectionner veut dire), the Wittockiana intends to document this process of patrimonialisation, both present and past, which is essential to the preservation of cultural heritage, through the voices of scientists from the academic world, collectors, and actors from the museum world.
In addition, a meta-museum aspect focuses on the exhibition of the book, practices, issues and innovations. In collaboration with the RIMELL (Interdisciplinary Research on Museography and the Exhibition of Literature and Books) research network, the Wittockiana defines itself as a place of applied research on the subject of book exhibition.