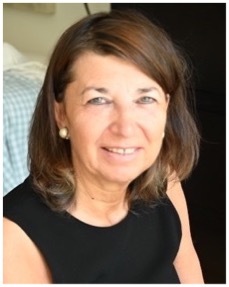 Myriam Watthee-Delmotte
President of the Friends of the Wittockiana
The descion to become a Friend of a musuem is a strong gesture from those that consider the role that arts and culture play in their lives to be essential. To choose a museum as one's "friend" is to believe in its societal mission and to endeavour to help it in its development.
To become a "Friend of the Wittockiana," is to join the spiritual family of those that cherish books, not simply as objects, but as indispensable presences in their lives.
Would you like to actively participate in the museum life of the Wittockiana? Benefit from a number of membership advantages, all while encouraging the academic and cultural activities of the museum? Then we welcome you with great pleasure into the circle of Friends at the Wittockiana!
Our advantages
Free entry to all exhibitions
Invitation to vernissages organised at the Wittockiana
Free participation in various cultural activities organised for the Friends
Open access to the research library
10 to 50% discount when purchasing catalogues and other publications from the museum
Free subscription to the Letter to the Friends of the Wittockiana
The Letter is published quarterly to keep you informed on exhibitions organised at the museum. In the Letter, you will also find articles on recent acquisitions and deposits, as well as an agenda of events and activities proposed at the museum or in connection with its collections.
You can support the work of the Wittockiana,
the only museum for art books and bookbinding