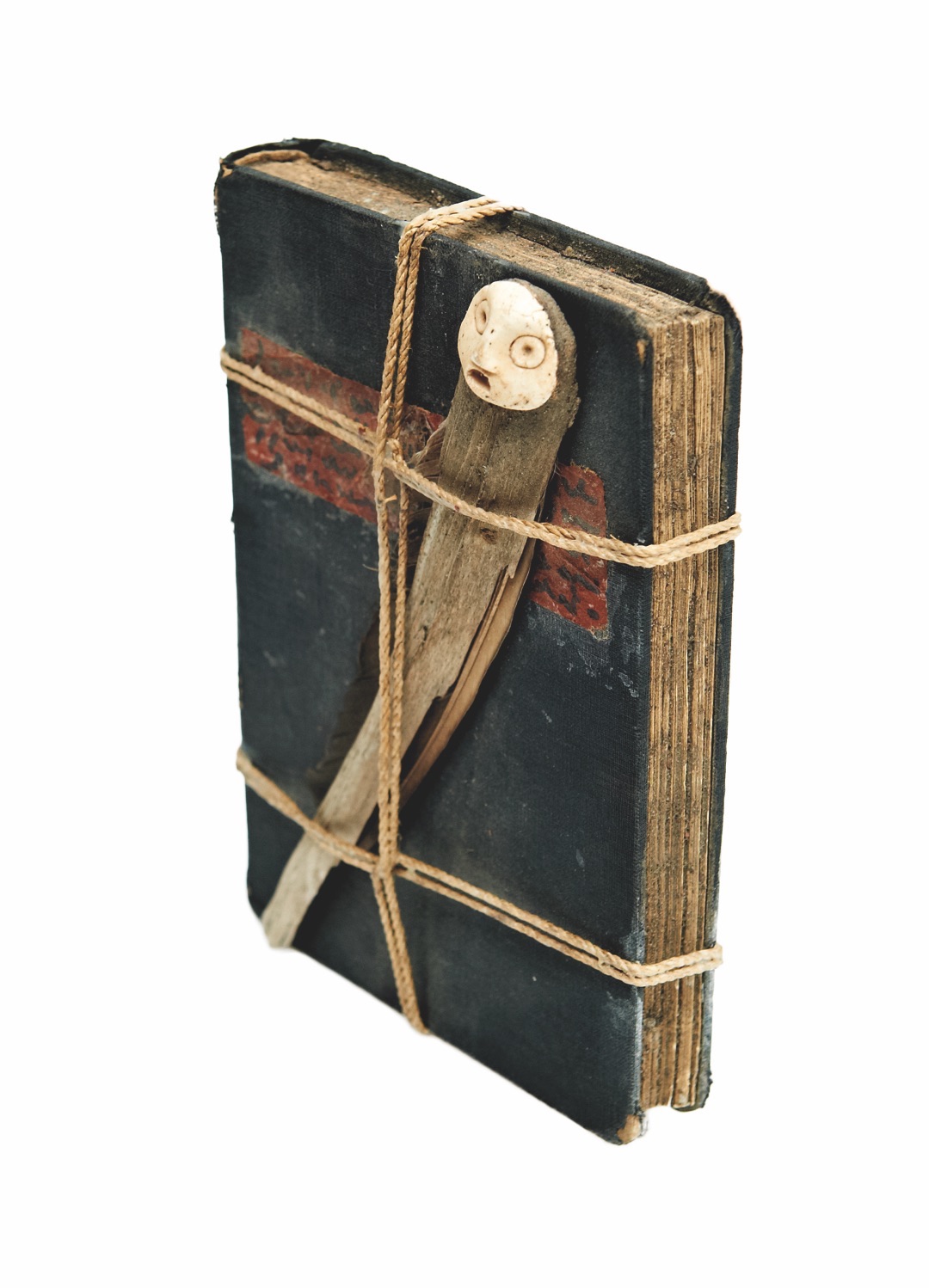 Michel Wittock held various exhibitions at the Wittockiana showing the works of the Danish couple Kubach-Wilmsen and Jacqueline Guillermain, and was always happy to acquire one or more works by each artist for his own collections. Other "livres-objets" by Dominique Asselot, Jean Boghossian, Pascal Courcelles, Muriel de Crayencour, Hans Kooij, Félix Roulin, Marc Ver Elst and Jephan de Villiers are also conserved at the Wittockiana. The books decorated by Daniel Knoderer can also be regarded as very similar to "livres-objets".
As well as these rather particular interpretations of the book and its appearance, he could not fail to include the nine large original photographs of "vestiges" of books, as visualised by the Belgian artist Serge Anton.
This is a more personal, intimate section of Michel Wittock's collection, very much of our times since it concerns contemporary artists who enjoy producing small "livres de peintre" for their own pleasure and that of their friends. This was the inspiration for a number of exhibitions held at the Wittockiana over its 29 years of existence to showcase various contemporary painters (Jo Delahaut, Léon Wuidar, Julius Baltazar, Jean Cortot, Bertrand Dorny, Mikhael Karazik et al). The Wittockiana holds many of these artists' works, which the painters themselves designed and then had made by master bookbinders.
In similar vein, some artists endeavour to transform the book and free it from various conventions, presenting content and container in the most diverse forms: this is what is commonly known as the "livre-objet".